ANALISIS KUALITAS JARINGAN NIRKABEL DENGAN METODE QUALITY OF SERVICE (Studi Kasus : BAPEDA PROVINSI SUMATERA SELATAN )
Misinem Misinem

Universitas Bina Darma

Gerry Praja Mukti

Universitas Bina Darma
Keywords:
bandwidth, packet loss, delay
Abstract
Information technology networks are growing rapidly, especially in computer networks using wireless. Wireless computer networks support various human jobs in communicating using the internet, such as uploading files or downloading files. To carry out these activities, we need a good wireless network in its services. To find a condition of a wireless network functioning properly, we need a method to measure it. The method that can be used is Quality of Services (QoS). QoS is a method that uses several indicators to measure the quality of a wireless network. These indicators are bandwidth, delay, and packet loss. The results showed that the measurement of wireless networks on BAPEDA Provinsi Sumatera Selatan shows good quality. The TYPHON version indicator indicates this, the delay value is below 150 ms, and the packet loss is 0%
Downloads
Download data is not yet available.
References
Aprianto Budiman, Analisa quality of service (QoS) pada jaringan internet SMK Negeri 7 Jakarta, Jurnal PINTER jurnal Pendidikan Teknik Informatika dan Komputer, Vol 4 No 2 (2020):
Burhanuddin Nyak Azura, Analisa kinerja jaringan nirkabel lan dengan menggunakan metode Quality of service (QoS), Jurnal Teknologi Terapan & Sains Vol 1, No 2 (2020)
Davison, R. M., Martinsons, M. G., Kock N, Principles of Canonical Action Research Journal Information Systems Journal 65–86(2004),
Maria Ulfah, Pengukuran dan analisa quality of service (QoS) jaringan internet di gedung terpadu politeknik negeri balikpapan, Prosiding snitt Poltekba. Vol 4 (2020)
Moh. Wilyanto Arif F , Analisa QoS jaringan nirkabel local area network Direktorat jendral pajak batam Jurnal Comasie ISSN (Online) 27156265,VOL. 04 NO. 03 (2021)
Rika Wulandari, Analisa QoS(quality of service) pada jaringan internet (studi kasus : upt loka uji Teknik Penambangan Jampang Kulon Lembaga Ilmu Pengetahuan Jurnal Teknik Informatika dan Sistem Informasi e-ISSN : 2443-2229 Vol 2 No 2 (2016 )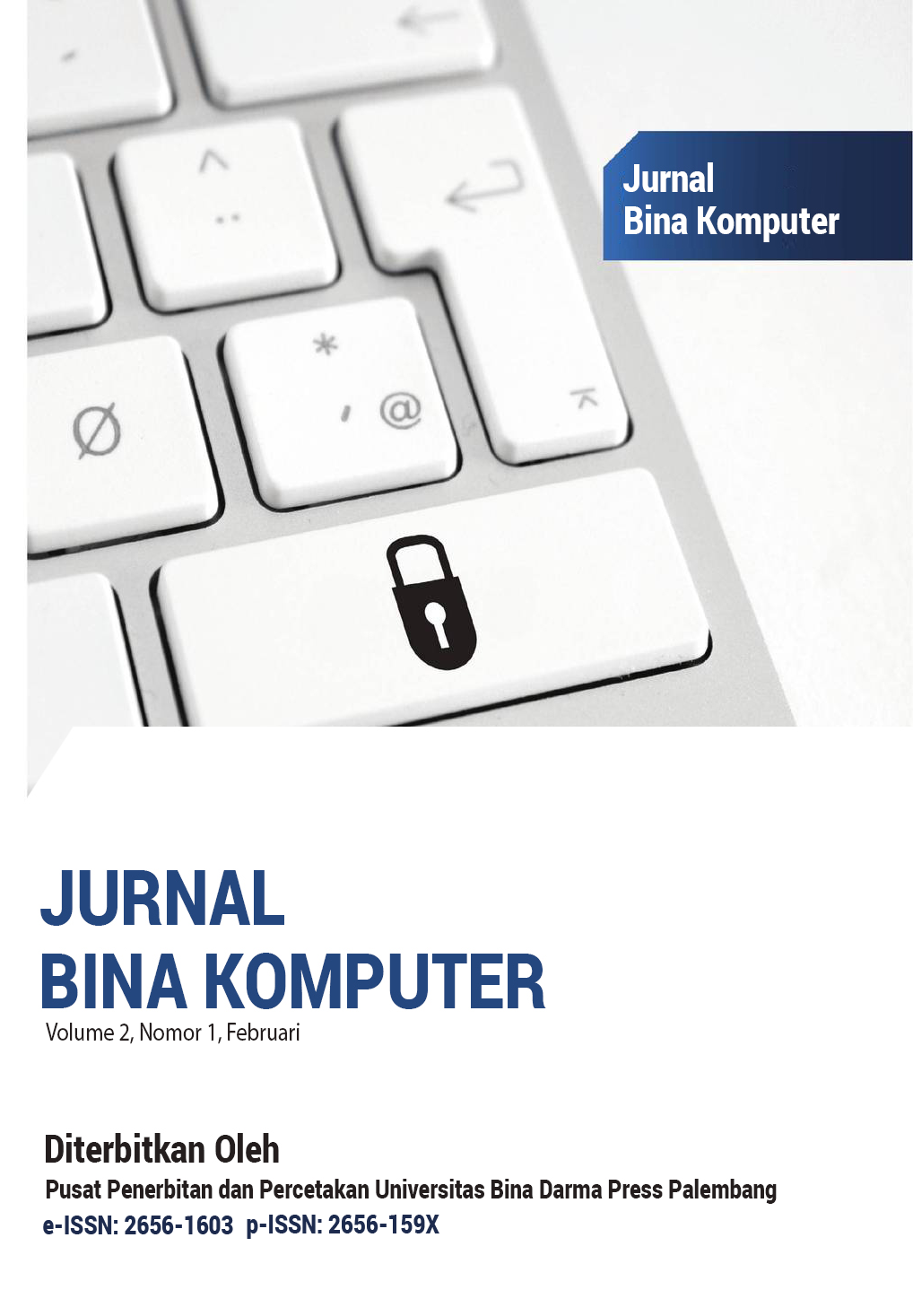 Abstract viewed = 251 times
Download PDF : 177 times