PERANCANGAN SISTEM INFORMASI PERSURATAN BERBASIS DESKTOP DI BAGIAN SEKRETARIAT DINAS PEKERJAAN UMUM KOTA SEMARANG
Afftario Fauqa Wicaksana

Universitas Kristen Satya Wacana

Augie David Manuputty

Universitas Kristen Satya Wacana
Keywords:
Correspondence Information System, Unified Modeling Language (UML), Desktop Based, Incoming Mail, Outgoing Mail
Abstract
Semarang City Public Works Department is an office or agency that carries out regional government affairs in the field of public works. In operational activities, this agency is heavily involved in correspondence activities handled by the Secretariat. However, the correspondence process still uses a manual system. So many obstacles are still experienced, such as not all letters are stored properly, there is an error in recording the number of letters, and there is no specific record of the number of letters in the form of reports. This research was conducted to create a correspondence information system that is archiving incoming and outgoing mail. This information system is created using Unified Modeling Language (UML) diagrams, namely: use case diagrams and class diagrams. Then make the design of the interface design for the process of implementation and system testing. It is hoped that the creation of a desktop-based correspondence information system can facilitate the management of mail data so that it is better maintained and organized, work processes are more effective and efficient and saves time and effort.
Downloads
Download data is not yet available.
References
R. Guntari and R. Setiawan, "RANCANG BANGUN APLIKASI PENGELOLAAN SURAT DI DESA TANJUNG KAMUNING," J. Algoritm. Sekol. Tinggi Teknol. Garut, vol. 13, no. 2, pp. 269–274, 2016.

A. D. Rachmatsyah and D. Merlini, "Perancangan Sistem Informasi Administrasi Surat Berbasis Desktop," J. SISFOKOM, vol. 06, no. 2, pp. 130–136, 2017.

A. Darlianto and I. Permana, "Sistem Informasi Pencatatan Surat Masuk," J. Rekayasa dan Manaj. Sist. Inf., vol. 2, no. 1, pp. 37–43, 2016.

Masriadi, "Perancangan Aplikasi Administrasi Surat Menyurat Berbasis Desktop Pada Andalusia," J. KomTekInfo, vol. 5, no. 1, pp. 1–10, 2018.

J. Prawono and A. Pamungkas, "Sistem Informasi Pengelolaan Surat Masuk Dan Surat Keluar Di STMIK AUB Surakarta," Informatika, vol. 2, no. 1, pp. 26–33, 2015.

I. Suriatno and D. Handayani. U. N, "Sistem Manajemen Pengarsipan Surat Menyurat Pada Setda Kabupaten Sarmi-Papua," J. SINTAK, vol. 1, no. 1, pp. 312–318, 2017.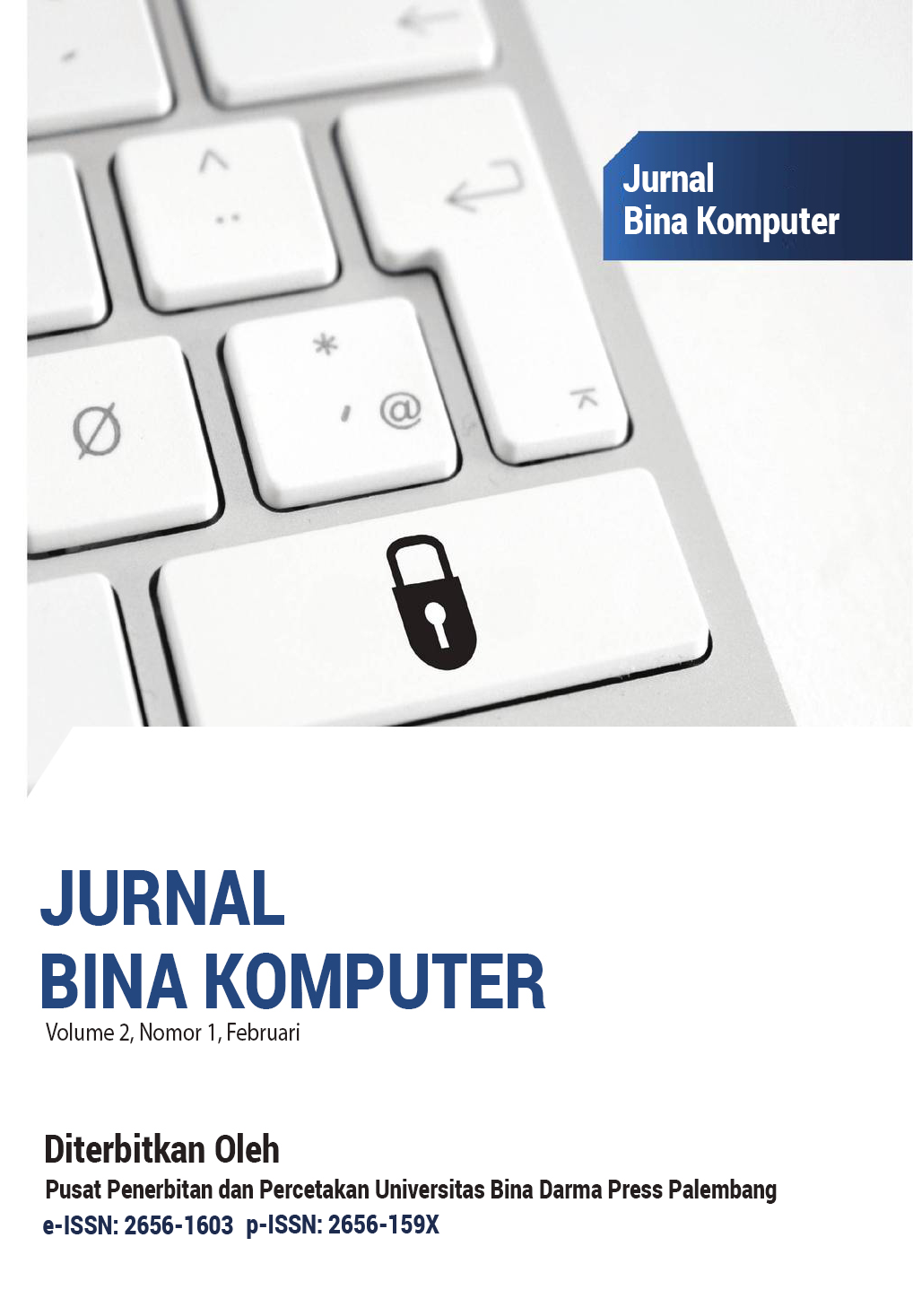 Abstract viewed = 253 times
Download PDF : 235 times