MODEL SIMULASI PENYELESAIAN MASALAH PERJALANAN PENJUAL MENGGUNAKAN PENDEKATAN KECERDASAN BUATAN, OPTIMISASI KOLONI SEMUT
Misinem Misinem

Facultas Vokasi, Universitas Bina Darma, Palembang

Tri Basuki Kurniawan

Program Studi Sistem Infromasi, Universitas Bina Darma

Astried Astried

Program Studi Sistem Informasi, Universitas Riau

Joan Angelina Widians

Program Studi Teknik Informatika, Universitas Mulawarman
Keywords:
Masalah Perjalanan Penjual, TSP, Optmisasi Koloni Semut, ACO, Model Simulasi
Abstract
Salah satu hal yang menarik dalam bidang perangkat lunak adalah ditemukannya algoritma pengoptimisasian. Banyak pekerjaan yang rumit dan kompleks yang akan mustahil untuk dilakukan secara manual ataupun kalau terpaksa dilakukan dengan cara manual akan membutuhkan waktu dan tenaga yang sangat besar. Dengan adanya algoritma optimisasian pekerjaan yang rumit dan kompleks tadi dapat dilakukan dengan lebih mudah dan lebih cepat. Bahkan juga memeberikan jaminan secara teoritis, untuk mendapatkan solusi yang terbaik. Dalam penelitian ini akan dibangun sebuah model simulasi perangkat lunak untuk menyelesaikan masalah perjalanan penjual dengan menggunakan algoritma optimisasi koloni semut, untuk memberikan visual bagi pengguna bagaimana masalah tersebut dapat diselesaikan secara Langkah demi Langkah. Pembangunan program simulasi menggunakan metode pengembangan perangkat lunak Extreme Programming (XP) pada lingkungan system operasi Windows dengan menggunakan Bahasa pemrograman C# pada Visual Studio 2019. Hasil dari penelitian didapati, program dapat memberikan visualisasi/simulasi yang baik kepada pengguna.
Downloads
Download data is not yet available.
References
Alshayeb, Mohammad, and Wei Li. 2006. "An Empirical Study of Relationships among Extreme Programming Engineering Activities." Information and Software Technology 48(11): 1068–72. http://www.sciencedirect.com/science/article/pii/S0950584906000097.
Anis, Muchlison, Siti Nandiroh, and Agustin Utami. 2007. "OPTIMASI PERENCANAAN PRODUKSI DENGAN METODE GOAL PROGRAMMING." Jurnal Ilmiah Teknik Industri 5.
Candrawati, Luh Gede Ayu, and I Gusti Agung Gede Arya Kadyanan. 2017. "Optimasi Traveling Salesman Problem (TSP) Untuk Rute Paket Wisata Di Bali Dengan Algoritma Genetika." Jurnal Ilmiah Komputer 10(1): 27–32.
Fojtik, Rostislav. 2011. "Extreme Programming in Development of Specific Software." Procedia Computer Science 3: 1464–68. http://www.sciencedirect.com/science/article/pii/S1877050911000330.
Fortnow, Lance. 1997. ACM Sigsoft Software Engineering Notes Nondeterministic Polynomial Time versus Nondeterministic Logarithmic Space: Time-Space Tradeoffs for Satisfiability.
Ilwaru, Venn, Tesa Sumah, Yopi Lesnussa, and Zeth Leleury. 2017. "PERBANDINGAN ALGORITMA HILL CLIMBING DAN ALGORITMA ANT COLONY DALAM PENENTUAN RUTE OPTIMUM." BAREKENG: Jurnal Ilmu Matematika dan Terapan 11: 139–50.
Khan, Indadul, and Manas Kumar Maiti. 2019. "A Swap Sequence Based Artificial Bee Colony Algorithm for Traveling Salesman Problem." Swarm and Evolutionary Computation 44: 428–38. http://www.sciencedirect.com/science/article/pii/S2210650216304588.
Kurniawan, T.B., Z. Ibrahim, M.F. Muhammed Saaid, and A. Yahya. 2009. "Implementation of Ant System for DNA Sequence Optimization." In AIP Conference Proceedings,.
Kurniawan, Tri Basuki et al. 2008. "An Ant Colony System for Dna Sequence Design Based on Thermodynamics." Proceedings of the 4th IASTED International Conference on Advances in Computer Science and Technology, ACST 2008 (January 2008): 144–49.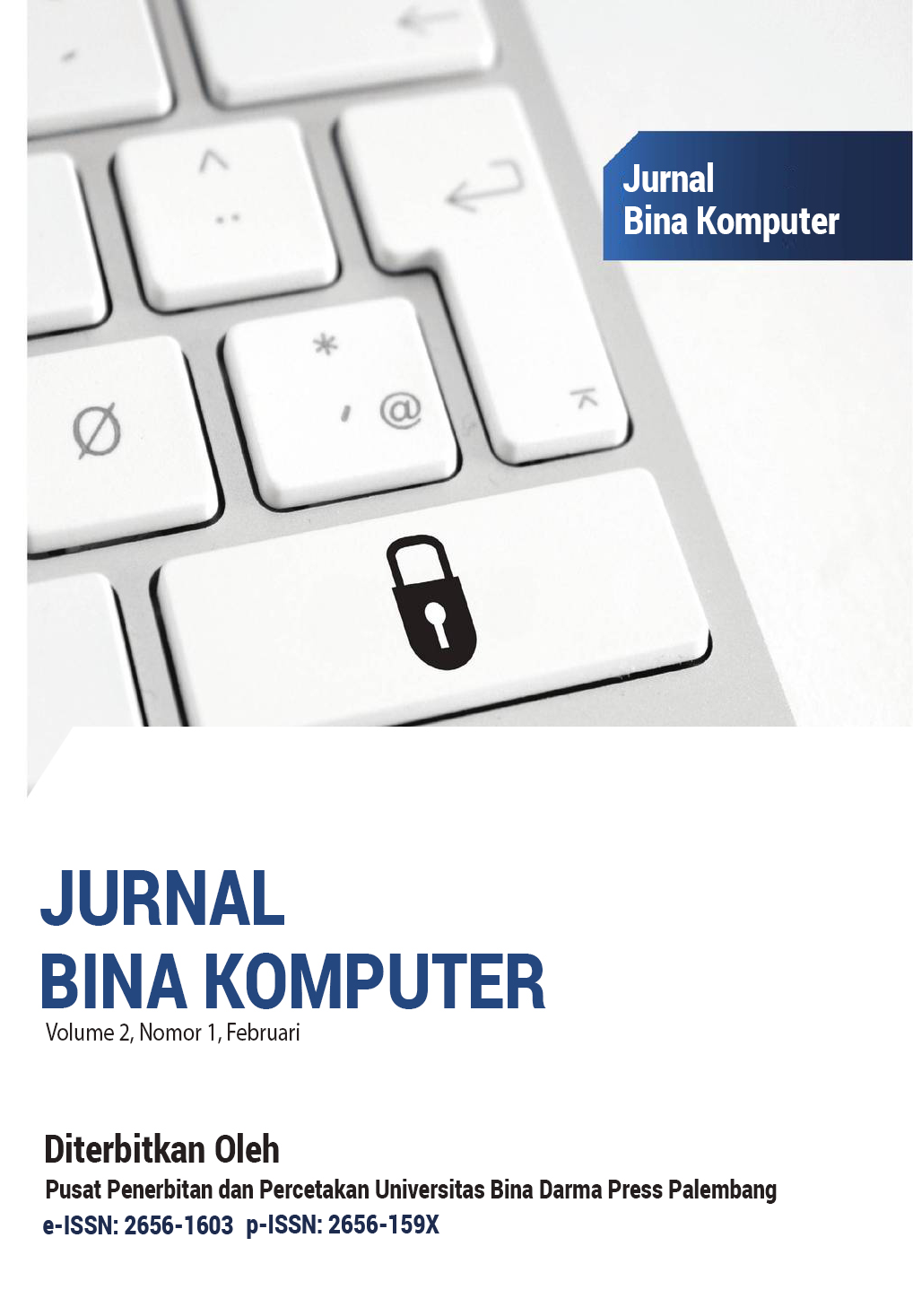 Abstract viewed = 318 times
Download PDF : 237 times