POLA PERSEBARAN SEKOLAH SMA DAN SMK DI KABUPATEN OGAN KOMERIN ULU, OGAN ILIR, PENUKAL ABAB LEMATANG ILIR, DAN PRABUMULIH MENGGUNAKAN METODE AVARAGE NEARST NEIGHBOUR
Windu Dinda Arisca

Program Studi Sistem Infromasi, Universitas Bina Darma

Eka Puji Agustini

Program Studi Sistem Infromasi Universitas Bina Darma
Keywords:
Pola sekolah, Arcgis, Sistem Informasi Geografis, Avarage Nearest Neighbour
Abstract
Dinas Pendidikian Sumatra Selatan telah memiliki sebuah sistem informasi geografis mengenai persebaran sekolah yang ada di Provinsi ini. Tujuan penelitian ini adalah mengetahui pola persebaran SMA dan SMK yang ada di Kabupaten Ogan Komering Ulu, Prabumulih, Ogan Ilir, dan Penukal Abab Lematang Ilir menggunakan metode "Avarage Nearest Neighbour" dengan aplikasi arcgis 10.3 berdasarkan 3 macam variasi pola persebaran mengelompok, pola persebaran acak (random), dan pola persebaran seragam(reguler) yang telah terpetakan di website Kementrian Pendidikan dan Kebudayaan KEMDIKBUD Sumatra Selatan.
Downloads
Download data is not yet available.
References
David Ebdon. Statistics in geography second edition: A practical approach. Malden, MA: Blackwell Publishing, 1985.
ESRI (Environmental Systems Research Institute). Arcgis 10.3. 1 for desktop, 2015.
Irawan Soehartono. Metode penelitian administrasi. Bumi Aksara, Jakarta, 2002.
R Bintarto. A quantitative expression of the pattern of urban settlements in the province of yogyakarta. The Indonesian journal of geography, 8(35):33–43, 1978.
SN Sukmadinata. Metode penelitia. Bandung: PT Remaja Rosdakarya, 2005.
Stan Aronoff. Geographic information systems. A management perspective, page 1989, 1989.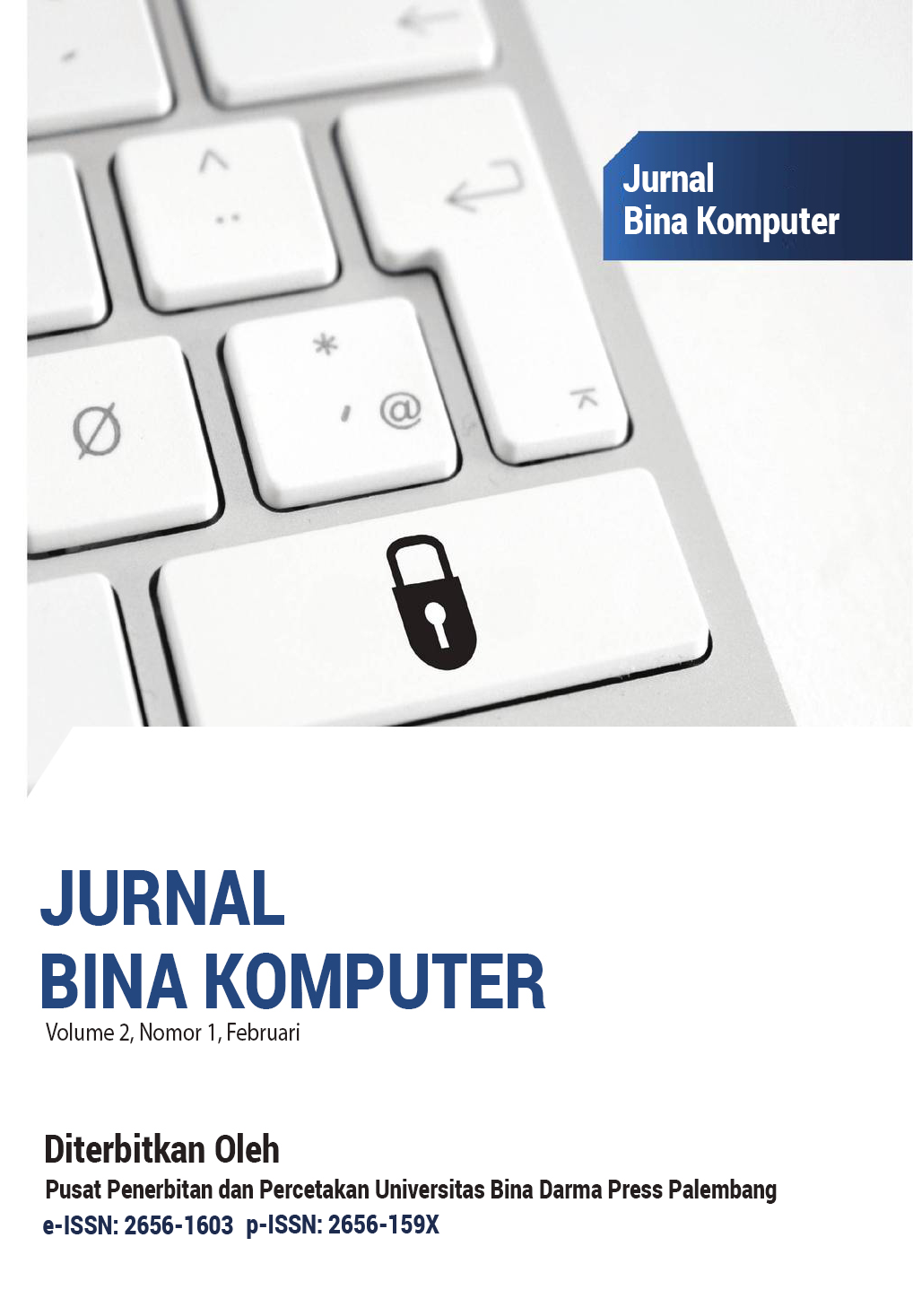 Abstract viewed = 171 times
Download PDF : 739 times