PERANCANGAN ALAT PERONTOK KOPI YANG ERGONOMIS DENGAN PENDEKATAN QUALITY FUNCTION DEPLOYMENT
Studi Kasus : Perkebunan Kopi Desa Barumanis, Rejang Lebong, Bengkulu
luther kevas

Universitas Katolik Musi Charitas Palembang

Theresia Sunarni

Universitas Katolik Musi Charitas Palembang
Keywords:
Perontok Kopi, Tool Design, Nordic Body Map, Quality Function Deployment
Abstract
Barumanis Village is located in Rejang Lebong Regency, Bengkulu Province. The majority of Barumanis villagers are coffee farmers. The picking process consists of cutting twigs and threshing fruit. The coffee threshing process causes musculoskeletal complaints, which are indicated by the NBM value reaching 71.1 points and the heart rate when working reaches 100.34 pulses/minute. Based on these problems, the researchers designed an ergonomic coffee thresher using the Quality Function Deployment approach. In designing an ergonomic coffee thresher using farmer anthropometric data, and plant size data as the basis for the size of the designed tool, where the data has passed the normality test, adequacy test, and data uniformity test. The coffee thresher is designed with a design that allows the farmer to use the tool with one hand. The use of a coffee thresher can increase the threshing yield on average up to 49.52 kg/hour. The increase in the speed of threshing coffee is supported by the use of a high-speed dynamo to thresh the coffee cherries. In addition, the use of this coffee thresher device can also reduce musculoskeletal disorders, marked by a decrease in the NBM value to 54.93 points, and a decrease in heart rate when working up to 91.06 points. The cost incurred to make the tool is Rp. 840,000,-.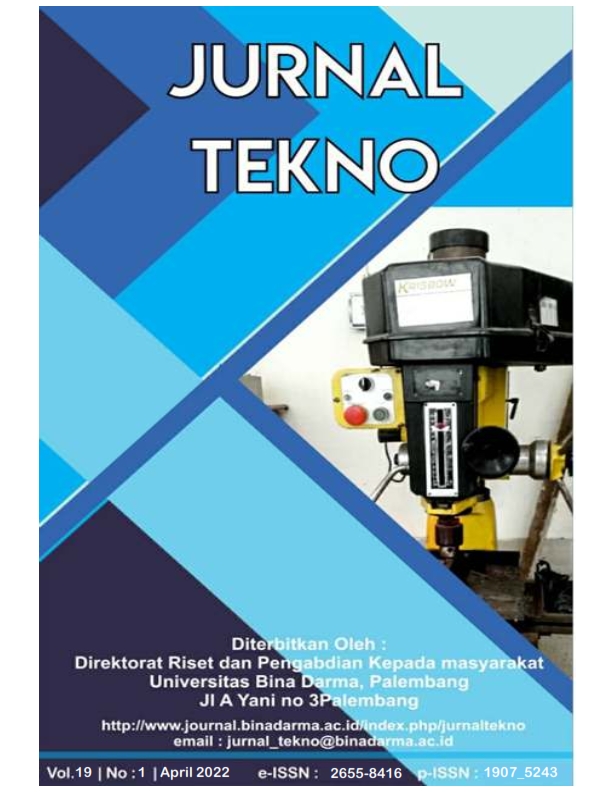 How to Cite
[1]
luther kevas and T. Sunarni, "PERANCANGAN ALAT PERONTOK KOPI YANG ERGONOMIS DENGAN PENDEKATAN QUALITY FUNCTION DEPLOYMENT", jtekno, vol. 19, no. 1, pp. 93–98, Apr. 2022.
Abstract viewed = 163 times
pdf : 158 times

Jurnal Tekno by journal.binadarma.ac.id/index.php/jurnaltekno is licensed under a Creative Commons Attribution-ShareAlike 4.0 International License.