PENGARUH RADIO DAN TELEVISI TERHADAP UPAYA HUMAS MENANGGULANGI KRISIS MELALUI PENDEKATAN FRASER P. SIETEL DI PT. KERETA API INDONESIA DAERAH OPERASIONAL 1 (DAOP 1) JAKARTA
Risma Kartika

Univeersitas Pancasila

Renaldi Ardiansyah

Universitas Pancasila
Keywords:
Communication, participation, sustainable development
Abstract
The environment is also called the natural environment is a phenomenon that forms around life rather than humans, either biotic or abiotic. The surrounding phenomenon that affects people is not limited to physical factors solely, on the contrary social factors play an important role to explain how human activity can affect the environment and the natural surroundings. The essence and falsafa of development is a change, growth and equity in all fields and dimensions to a better state. Development communication is part of a major process that requires social, economic, political and cultural change in line with the requirements of the local community. The simultaneous formulation of information dissemination carried out by radio, is no longer the only option of society, because the community has designed and determined what information they need. Television broadcasting has an influence on patterns of public action to model, imitate information gained through impressions. Community participation in safeguarding the environment to achieve harmonious and balanced development is the driving and driving force for social change to achieve sustainable development.

Lingkungan disebut juga alam sekitar adalah fenomena yang wujud di sekeliling kehidupan daripada manusia,baik biotik ataupun abiotik. Fenomena sekeliling yang mempengaruhi manusia tidak terbatas kepada faktor fisikal semata-mata, sebaliknya faktor sosial turut berperanan penting bagi menerangkan bagaimana aktivitas manusia dapat mempengaruhi lingkungan dan alam sekitar. Hakikat dan Falasafah pembangunan ialah suatu perubahan, pertumbuhan dan pemerataan dalam segala bidang dan dimensinya menuju keadaan yang lebih baik. Komunikasi pembangunan merupakan bahagian dari proses besar yang menghendaki adanya perubahan sosial, ekonomi, politik dan budaya yang sejalan dengan persyaratan keperluan masyarakat lokal. Formula keserentakan penyebaran informasi yang dilakukan melalui radio, tidak lagi menjadi satu-satunya pilihan masyarakat, karena masyarakatlah telah merancang dan menentukan informasi apa yang mereka perlukan. Siaran televisi mempunyai pengaruh pada pola tindakan masyarakat untuk mencontoh, meniru informasi yang didapat melalui tayangan. Partisipasi masyarakat menjaga lingkungan untuk mewujudkan pembangunan yang serasi dan seimbang adalah penggerak dan pengarah bagi perubahan sosial untuk mewujudkan pembangunan yang berkelanjutan.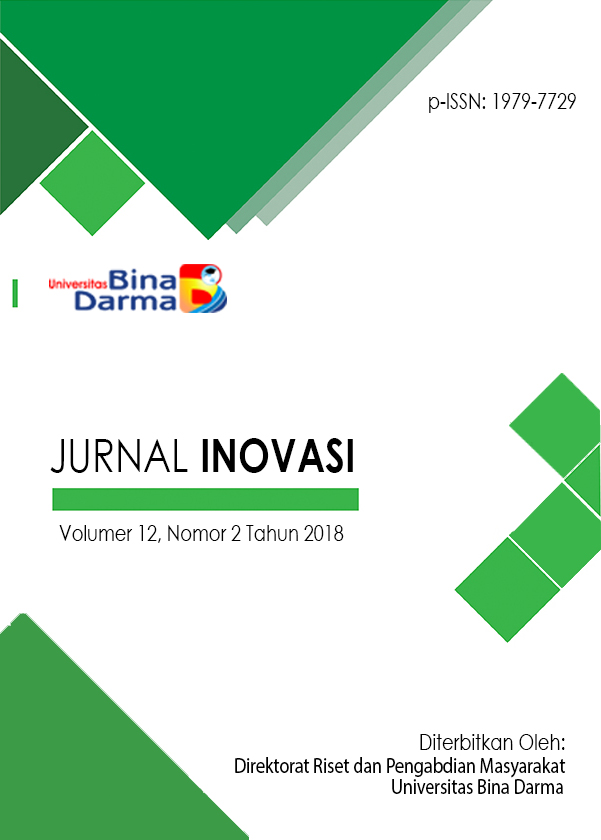 How to Cite
Kartika, R., & Ardiansyah, R. (2018). PENGARUH RADIO DAN TELEVISI TERHADAP UPAYA HUMAS MENANGGULANGI KRISIS MELALUI PENDEKATAN FRASER P. SIETEL DI PT. KERETA API INDONESIA DAERAH OPERASIONAL 1 (DAOP 1) JAKARTA. Jurnal Inovasi, 12(2), 26-34. Retrieved from https://journal.binadarma.ac.id/index.php/jurnalinovasi/article/view/617
Abstract viewed = 159 times
Download PDF : 255 times

This work is licensed under a Creative Commons Attribution 4.0 International License.