ANALISIS PERSONAL BRANDING DI MEDIA SOSIAL (Studi Kasus Personal Branding Sha'an d'Anthes di Instagram)
Dyah Arini Widyastuti

Universitas Bina Darma

Pamerdi Gili Wiloso

Universitas Bina Darma

Seto Herwandito

Universitas Bina Darma
Keywords:
Personal Branding, Media Sosial, Instagram, Sha'an d'Anthes, ilustrator
Abstract
Sha'an d'Anthes is an Australian indie illustrator who builds hes personal brand using social media, such as Instagram. This study created to describe the process of personal branding in social media and to analyze the interactions that occur in it as well. This research will also discuss about social media relationships with one another media used to support personal branding that the actors built. The results showed that to build a personal brand, the actors must determine the vision of the mission and knows her advantages and disadvantages. In social media, there will be an interaction through the features provided by the social media, for example, in Instagram there are like and comment features. In the process, personal branding actors have to act as clearly as possible and be able to present their personality as real as possible to the audience so that the perception planted in audience's mind goes well and the branding works. If a personal brand actor does not present something honest or contrived, then the audience will doubting their credibility of the actor's personal brand.
Sha'an d'Anthes adalah ilustrator indie Australia yang membangun merek pribadi menggunakan media sosial, seperti Instagram. Penelitian ini dibuat untuk menggambarkan proses personal branding di media sosial dan untuk menganalisis interaksi yang terjadi di dalamnya juga. Penelitian ini juga akan membahas tentang hubungan media sosial dengan satu sama lain media yang digunakan untuk mendukung personal branding yang dibangun oleh para aktor. Hasil penelitian menunjukkan bahwa untuk membangun merek pribadi, para aktor harus menentukan visi misi dan mengetahui kelebihan dan kekurangannya. Di media sosial, akan ada interaksi melalui fitur yang disediakan oleh media sosial, misalnya, di Instagram ada fitur suka dan komentar. Dalam prosesnya, aktor-aktor branding pribadi harus bertindak sejelas mungkin dan dapat menunjukkan kepribadian mereka senyata mungkin kepada audiens sehingga persepsi yang ditanamkan dalam pikiran audiens berjalan dengan baik dan branding bekerja. Jika aktor merek pribadi tidak menyajikan sesuatu yang jujur atau dibuat-buat, maka audiens akan meragukan kredibilitas merek pribadi aktor tersebut.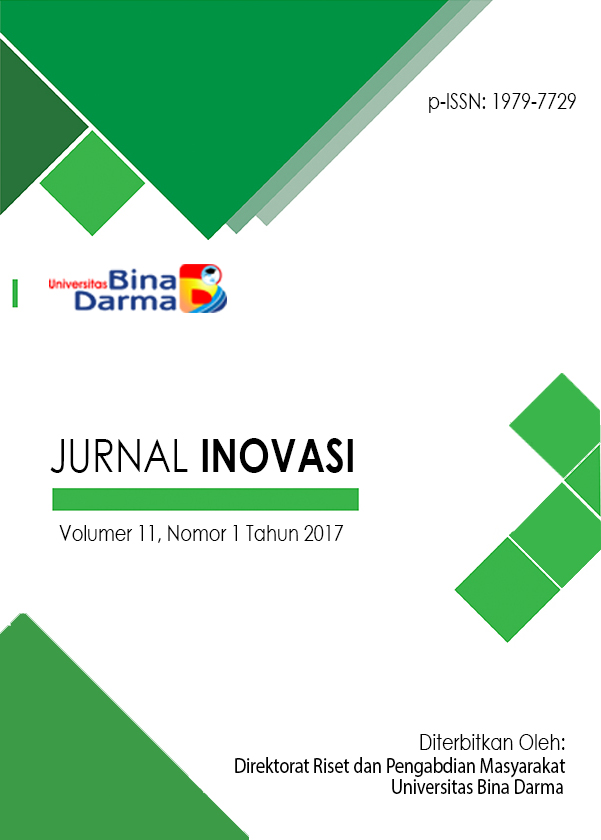 How to Cite
Widyastuti, D., Wiloso, P., & Herwandito, S. (2017). ANALISIS PERSONAL BRANDING DI MEDIA SOSIAL (Studi Kasus Personal Branding Sha'an d'Anthes di Instagram). Jurnal Inovasi, 11(1), 1-16. Retrieved from https://journal.binadarma.ac.id/index.php/jurnalinovasi/article/view/649
Abstract viewed = 401 times
Download PDF : 6680 times

This work is licensed under a Creative Commons Attribution 4.0 International License.