ANALISIS PRODUKTIVITAS PEMBANGKIT LISTRIK TENAGA GAS DENGAN METODE OBJECTIVE MATRIX (OMAX) (Studi Kasus : PT SA ARY INDORAYA)
Yuda Hardiantara

Universitas Bina Darma

Ch Desi Kusmindari

Universitas Bina Darma

Amiluddin Zahri

Universitas Bina Darma
Keywords:
productivity, objective matrix, productivity ratio
Abstract
Electricity demand in Indonesia is growing to encourage companies to manage resources effectively and efficiently in order to improve performance and target achievement. Analyzing the productivity index aims to determine the productivity of the benchmark electricity production in the achievement of the company. The results of this study is the productivity index of electricity production period of December 2016 every week that is 163.7, 245.2, 85.08, 57.96, while the period of January 2017 every week is 103.98, 216.18, 269.16, 162.48, ratios that affect the productivity of the production of electric power plant based on order of importance is the ratio of 1 (total production / hours of operation machine) with a weight of 3:22, a ratio of 2 (total electricity production / total number of employees) with a weight of 26.1, a ratio of 3 (the number of gas consumption / total power production) with a weight of 18:58, a ratio of 4 (total electricity consumption own / total power production) with a weight of 10:32, and a ratio of 5 (the total number of employees / number of absent workers) with a weight of 5.76, the lowest value ratio is the ratio of six (the number of hours the engine die / the number of engine operating hours) with a weight of 4:02.
References
Sinungan, Muhcdarsyah.2000. Produktivitas apa dan bagaimana, Jakarta, Edisi Ke Empat Bumi Aksara.

Nasution Hakim, Arman, 2005. Manajemen Industri, Yogyakarta, Penerbit Andi.

Sumanth, David J.1984. Productivity Engineering And Management, New York, USA, McGraw Hill Company.

Gaspersz,Vincent, 1998, Manajemen Produktivitas Total, Jakarta, Gramedia.

Suryana,Cahya,2010,"Data Dan Jenis Data Penelitian "Temuat Di https://csuryana.wordpress.com/2010/03/25/, Di Akses Tanggal 10 november 2016 Pukul 14: 30 Wib.

Zulaika,Sajadad, 2012. Analisis Produktivitas Dengan Menggunakan Metode Objective Matrix Pada Bagian Produksi Kelapa Sawit Gedong PT Monopoli Raya, Skripsi Tehnik Industri, Universitas Sumatera Utara.

Saaty Thomas L, 2008, Decision making with the analytic hierarchy process, Int. J. Services Sciences, Vol. 1, No. 1,2008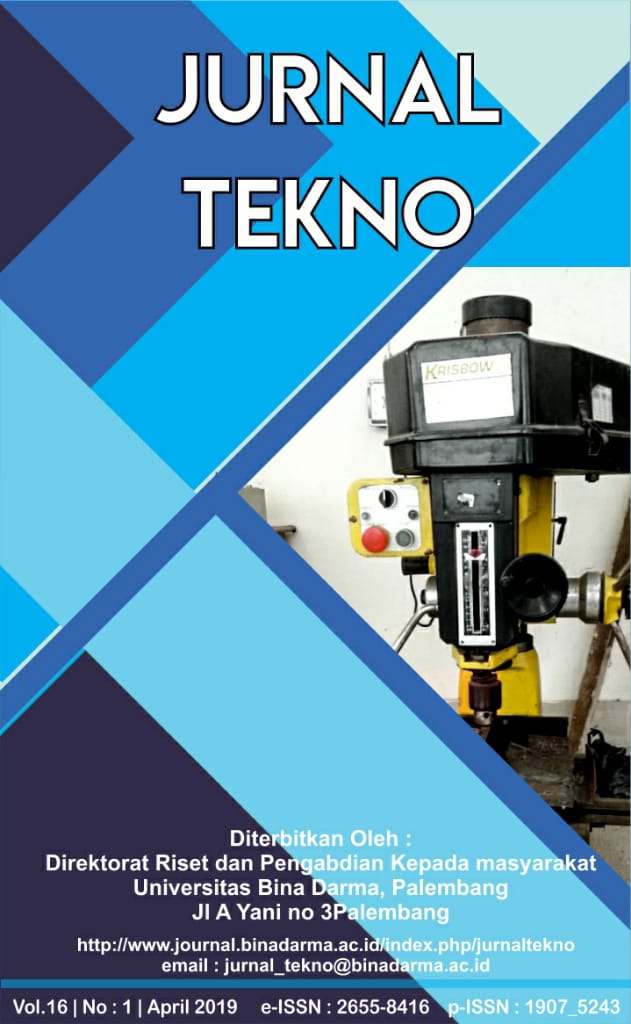 How to Cite
[1]
Y. Hardiantara, C. D. Kusmindari, and A. Zahri, "ANALISIS PRODUKTIVITAS PEMBANGKIT LISTRIK TENAGA GAS DENGAN METODE OBJECTIVE MATRIX (OMAX) (Studi Kasus : PT SA ARY INDORAYA)", jtekno, vol. 16, no. 1, pp. 17–37, Apr. 2019.
Abstract viewed = 591 times
Download PDF : 877 times

Jurnal Tekno by journal.binadarma.ac.id/index.php/jurnaltekno is licensed under a Creative Commons Attribution-ShareAlike 4.0 International License.